Solar Panel Installation Northampton
Solar installation specialists in Northampton
Powering your world with the power of the sun
Photovoltaic cells in solar panels convert sunlight into electricity. When sunlight strikes a solar panel, it is absorbed by the cells and converted into direct-current electricity. This electricity is then passed through an inverter, which converts it to alternating current.
Why should you use solar panels in Northampton?
Northampton is an excellent location for solar panels due to its abundance of sunny days and large amount of open space. Solar panel installation has been shown to lower electricity bills while increasing property value in the area, making it an excellent investment for any homeowner. Furthermore, using solar panels is a green way to reduce your carbon footprint while also improving your financial well-being.
Benefits of utilising solar panels
Solar panels have numerous advantages that make them an excellent choice for both homes and businesses. They generate clean, renewable energy, which helps to reduce greenhouse gas emissions and reliance on fossil fuels. Solar panels are also low-maintenance and can last for 25 years or more. Furthermore, they provide long-term cost savings through lower electricity bills and potential tax credits.
Why switch to renewable energy
Switching to renewable energy in your home can have a variety of advantages. Renewable energy sources are clean and produce no harmful byproducts, so they can help reduce greenhouse gas emissions. Furthermore, because prices for rooftop solar panels and other renewable energy sources continue to fall over time, it may be more cost-effective in the long run. Furthermore, installing renewable energy in your home can give you independence from traditional power providers and their rising rates.
Why are solar panels effective in Northampton?
Northampton, in the East Midlands of England, is shifting towards renewable energy sources. Solar panels are becoming increasingly popular as one of the most efficient ways to generate clean energy and reduce carbon emissions. Northampton, located in the east midlands of England, receives plenty of sunshine throughout the year, making it an ideal location for solar panel installations.
Are solar panels a good investment in Northampton?
Solar panels can be used both at home and in the workplace to convert sunlight into electricity or heat that can be used by individuals or businesses. The installation is carried out by qualified professionals who will ensure that all safety requirements are met and that the solar energy produced yields the best results possible. Furthermore, recent technological advancements have resulted in significant improvements in the efficiency and cost-effectiveness of solar panels in recent years, making them an excellent investment.
Why you need solar panels in Northampton
Installing solar panels is an excellent way to save money on energy while also taking advantage of Northampton's abundant sunshine. Northampton solar panel installation can give a number of financial and environmental benefits.
To begin, installing solar panels lowers energy expenditures by utilising the sun's free energy to generate electricity. Government subsidies are also available if you invest in renewable energy sources such as solar electricity. Once installed, solar panels require little upkeep and no fuel, making them an enticing long-term investment that adds value to your house or company.
Furthermore, adopting a clean renewable energy source is better for the environment than traditional sources that use polluting fossil fuels like oil and gas.
Why solar panels are a great investment in Northampton
Solar panel services can offer a variety of benefits to both homeowners and businesses. They offer an efficient and effective technique of turning solar energy into electricity, minimising dependency on traditional fuel sources while also saving money on utility bills in the long run. Furthermore, solar panel services are environmentally good because they aid in the reduction of carbon emissions and the promotion of renewable energy sources such as wind and solar power. Investing in solar panel services might provide you with long-term financial and environmental benefits.
Northampton residents should consider installing solar panels to save money on their electricity costs and contribute to a cleaner carbon footprint. Depending on whether the homeowner also installs a solar battery storage system, a Northampton homeowner who installs solar panels can save up to 80% on energy bills.
As renewable energy sources become more significant, solar panels are becoming more popular in Northampton. Solar panel installation is a popular approach to minimise carbon emissions while also utilising the plentiful sunlight in the area. Solar is now being examined by both households and companies as a method to save money on electricity while also helping the environment.
How do solar panels in Northampton work?
Solar panels generate electricity by catching and transforming the energy of the sun. This electricity can subsequently be utilised to power items like refrigerators, air conditioners, lamps, computers, and other electronic gadgets. Creativ, situated in Northampton, specialises in solar panel installation on both residential and commercial sites. We will always do an initial evaluation to see whether your property is suitable for solar panel installation before beginning any work.
Northampton solar panels offer a one-of-a-kind opportunity for the community to benefit from sustainable energy sources. They not only give a greener manner of powering homes, businesses, and other organisations, but they also assist lower expenses and save money in the long term. Solar panel installation is a low-cost investment that delivers long-term electricity while also assisting in the reduction of carbon footprints. Switching to renewable energy sources is now easier than ever, with no fuel expenditures and no maintenance required.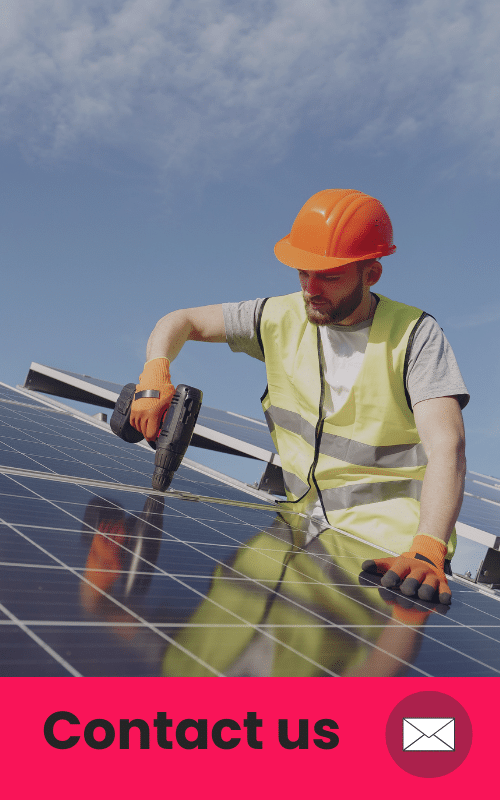 Aura Brooks

"I recently had solar panels installed in my home in Northampton and I'm so glad I did! It was surprisingly easy to set up and the customer service was excellent. The panels are very efficient and I've noticed a significant decrease in my electricity bill since their installation. We also love how they look on the roof - they really blend in with the rest of the house."
Eve Crawford

"I recently had solar panels installed in my home in Northampton. The process was smooth and the installation team was extremely knowledgeable and professional. I'm now able to generate my own energy and reduce my electricity bills significantly. Overall, I'm very happy with the product and would highly recommend it to anyone looking to invest in renewable energy. It's a great way to reduce your carbon footprint and save money at the same time!"
Jack Graham

"I recently had solar panels installed in my home in Northampton and I'm very pleased with the results. The team was professional, efficient and knowledgeable, taking time to explain the process and answer any questions. Installing the panels was done quickly and with minimal disruption to my home. I've noticed a significant reduction in my electricity bills since having them installed and feel like I'm now doing my part for the environment."
More info about Solar panels
FREE QUOTE – Request a free quote and one of our solar specialists will be in touch as soon as possible to discuss how we can help you save money with solar energy.
FREE ROOF SURVEY – One of our technical team will visit the premises and carry out a free, no obligation survey to enable Creativ UK to provide the best solar system suitable for you.
INSTALLATION – If you're happy to move forward, one of our qualified engineers will carry out the installation hassle free.