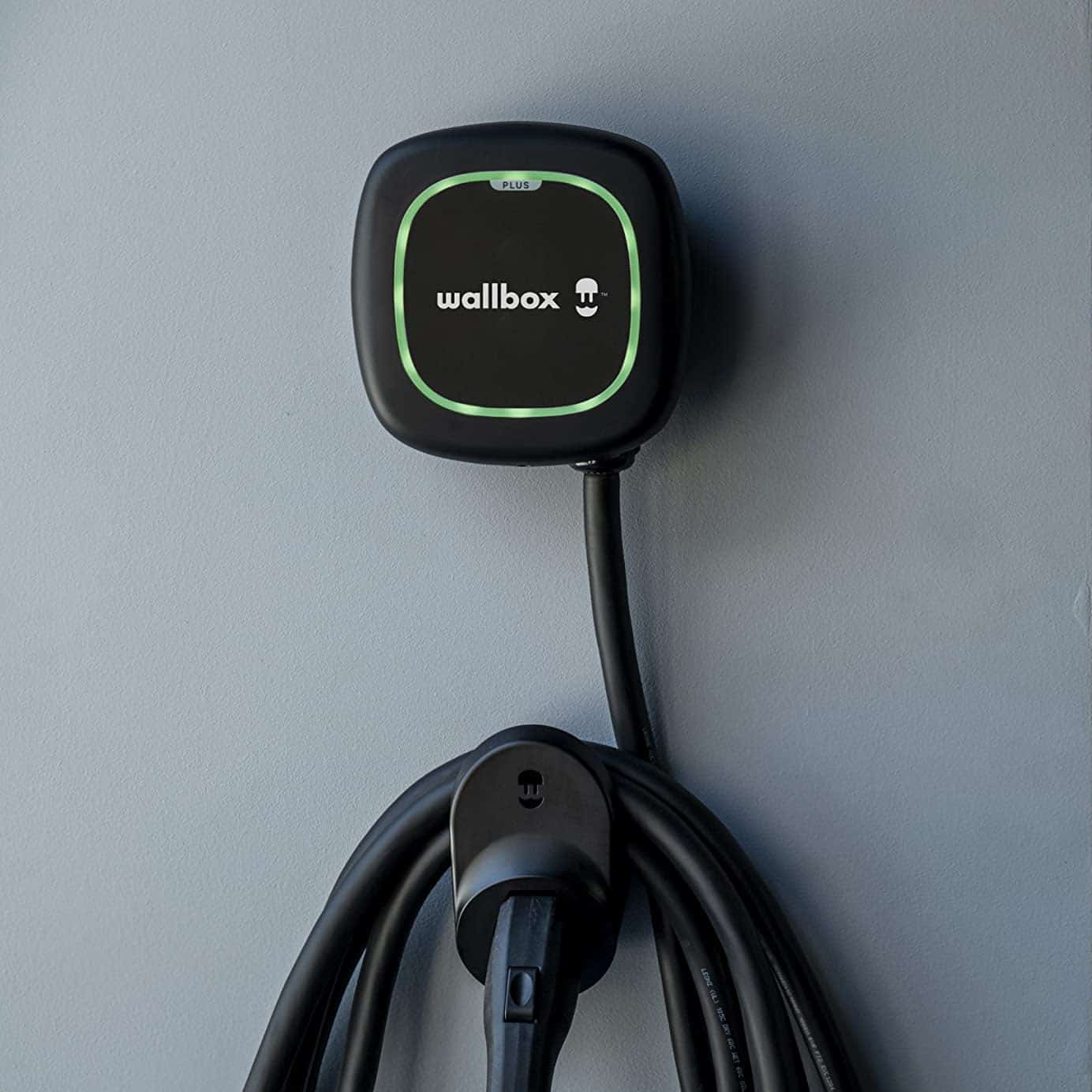 EV Charging
Wallbox Pulsar was created to give your electric vehicle a powerful smart charger at an incredibly small size.
Wallbox Pulsar is a practical and intelligent charging system for electric vehicles and plug-in hybrids.
Pulsar's design is the most compact on the market and features the most advanced technology to provide the maximum charging performance for the vehicle. It adapts to any installation, both private garages and community or company
A small but powerful smart electric vehicle charger.
Available with a variety of charging cables and power supplies, so it can charge any electric car up to 22 kW.
Connect to the myWallbox app through Wi-Fi or Bluetooth, and take advantage of a full range of smart charging functions.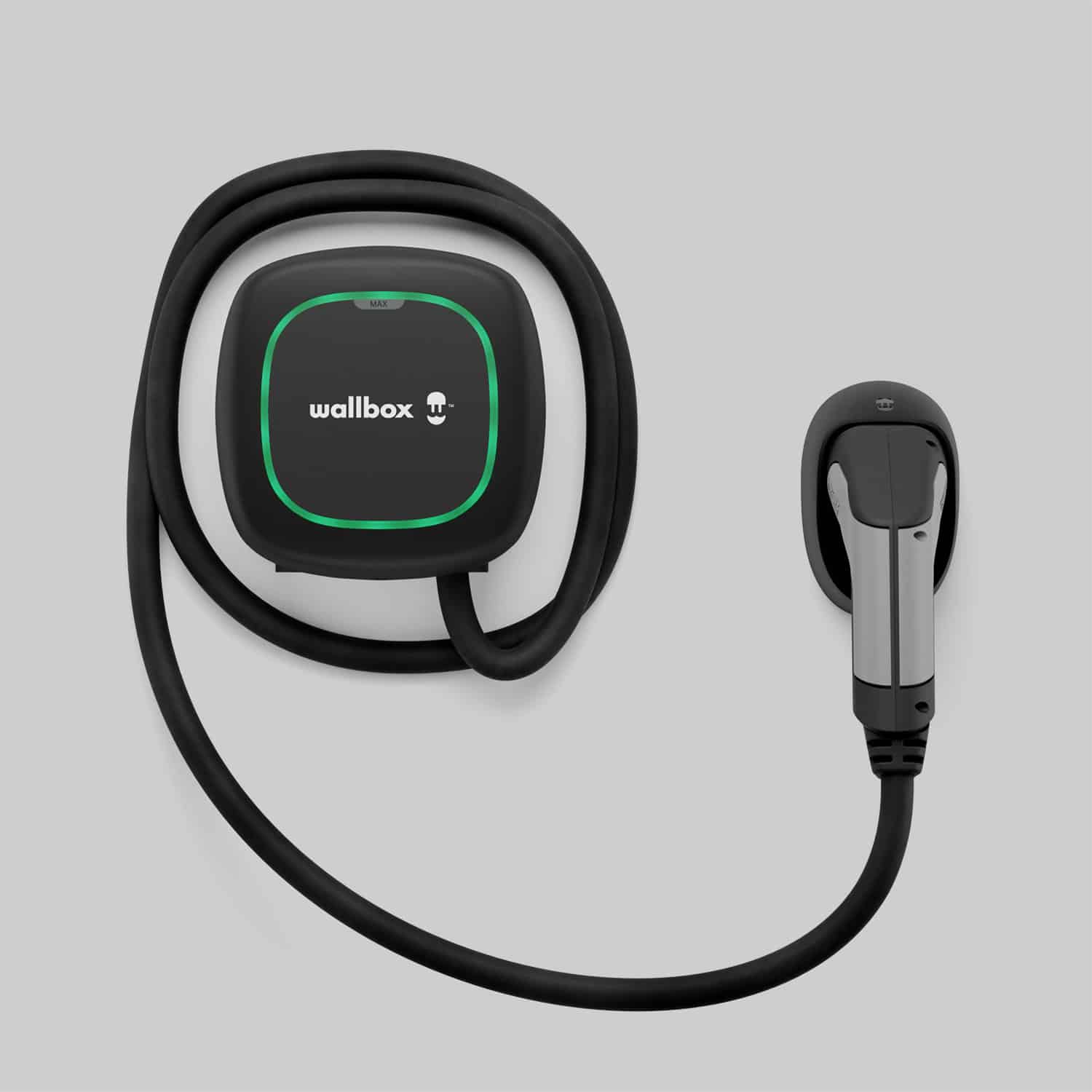 Compact
Smaller than a toaster, lighter than a laptop.
Connected
Connect Pulsar Plus to any smart device via Wi-Fi or Bluetooth and use the myWallbox app to easily control your charger.
Compatible with your EV
Pulsar Plus is available with type 1 and type 2 charging cables.
Powerful
Up to 22 kW of charging capacity.
Controllable
Schedule charging sessions that take advantage of off-peak energy rates, monitor your charger status, and more through the myWallbox app.
Durability
Pulsar Plus is certified water and dust resistant with IP54 and IK08 protection ratings, allowing for safe installation indoors or outdoors.
General Specifications
| | |
| --- | --- |
| Charger: | AC |
| Colour: | White or black |
| Connector: | type 1 or type 2 (7.4 kW) / type 2 (11 kW and 22 kW) |
| Charging mode: | Mode 3 |
| Dimensions: | 166 x 163 x 82 mm (without cable) |
| Weight: | 1kg (without cable) |
| Cable length: | 5m (7m optional) |
| Earthing Protection: | Built In Earthing (for 7.4kW version) |
Electrical Specifications
Maximum Charging Power:
7.4 kW (1 Phase) / 22 kW (3 Phase)
Rated Voltage AC ± 10%:
220 V to 240 V (7,4kW)
400 V (11kW and 22kW)
Rated Current:
32 A (7,4 kW – 1 Phase)
16 A (11 kW – 3 Phase)
32 A (22 kW – 3 Phase)
Cable Section:
5×10 mm²
Configurable Current:
From 6 A to rated current
Protection Rating:
IP54 / IK08
Residual Current Detection:
DC 6 mA
Connectivity & User Interface
| | |
| --- | --- |
| Connectivity: | Wi-Fi / Bluetooth |
| User Identification: | Wallbox App |
| User Interface: | Wallbox App / myWallbox Portal |
| Charger Status Information: | RGB LED / Wallbox App / myWallbox Portal |
| Included Features: | Power Sharing |
| Optional Features: | Power Boost / Dynamic Power Sharing / MID Meter |
| Communication Protocol: | myWallbox / OCPP 1.6j |