Solar PV
Save money on your electricity bill
and over two tonnes of CO2 a year
Tiger Neo N-type
N-Type modules are loaded with features and technologies that deliver a high power performance and guarantee reliability and safety over a long lifetime.
Key features:
Hot 2.0 Technology improves reliability and lowers LID/LETID
PID resistance guaranteed through optimised mass-production processes and material control
Enhanced mechanical load: certified to withstand a 2400Pa wind load and a 5400Pa snow load
Extreme durability: high salt mist and ammonia resistance
Tiger Neo modules come with an attractive 25-year product warranty, and a 30-year power warrant, guaranteeing 87% efficiency after that time!
Jinko is one of the largest producers of solar in the world, with a strong focus on R&D that results in a industry-leading efficiency and performance.
MCS Certification Number: BABT8801-117-415W
Join hundreds of home owners saving money on rising energy prices
How it works
Our high efficiency Solar Photovoltaic panels convert the natural resource of sunlight directly into electricity. This electricity is then available to use to run your household appliances in the same way that the supply from your energy company would do.
Solar energy is absorbed by the PV cells (even on cloudy days) and converted into AC electricity via an inverter.
The electricity is then fed through a meter then into your home for your use.
Any electricity generated which you don't use can be exported to the grid for others to use.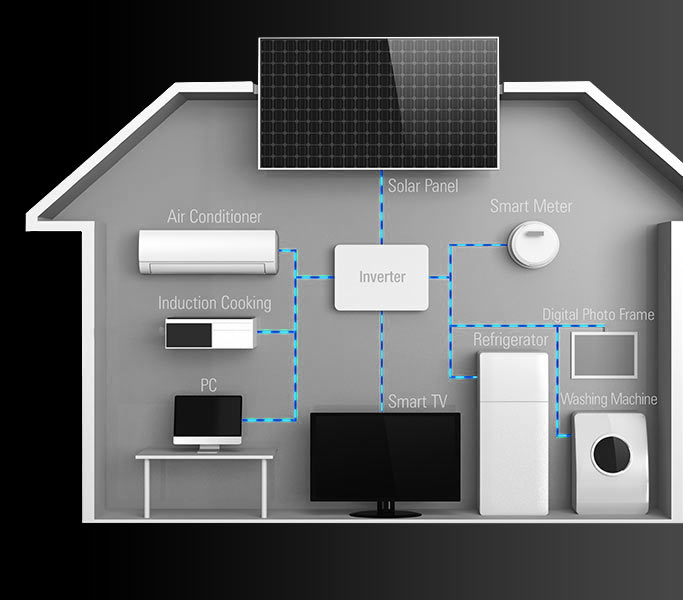 A Solar home can save you £1000's